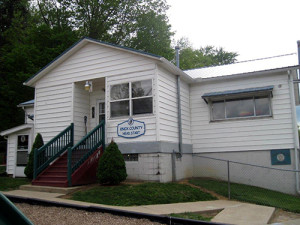 Knox County Head Start will hold an enrollment fair in Danville on Tuesday, June 14, at the Danville Sanctuary (302 South Market Street) from 11 a.m. to 2 p.m.
This event is specifically for anyone interested in the Danville or East Knox school districts who is interested in learning more about enrolling a child in the half-day program at Danville's Head Start Center. Children should be age 3 but not yet age 5 by August 1, 2016.
Parents/caregivers should bring the child's birth certificate, health insurance, immunization record and proof of 2015 income. Please call 740-397-1344, ext. 209, or 740-397-3454 and ask for Jessica to schedule an appointment for the enrollment fair.
Preschool programming includes healthy meals and snacks daily, health and family services, curriculum focused on healthy development and school readiness, and opportunities for parents to become involved in monthly center socializations and access numerous parent trainings. Danville Head Start Center is a five-star Step Up To Quality award winner, the highest award issued by the Ohio Department of Job and Family Services – Bureau of Child Care and Development, for exceeding state licensing standards and providing high-quality early childhood services.
This is a free preschool program; income guidelines may apply. Families receiving Ohio Works First or SSI benefits, foster children and children with special needs are given priority.